Chandigarh

Chandigarh is a beautiful city which is the administrative capital of both Haryana and Punjab, but the city itself is not part of either state, being a union territory. it is located at the foothills of mighty shivalik range. It is famed as a well planned city with elegant structures and lovely gardens.It is a vibrant city, which derived its name from goddess Chandi.

How to reach here:

By Air: Chandigarh domestic airport is the nearest airport and it is well connected with the other major cities of India.
By Rail: Chandigarh railway station is connected to major cities in India.

Best time to visit: August to April

Languages spoken: Hindi, Punjabi and English

Must eat: Makke di roti, Sarson ka saag , Dal Makhani, Kadhi, Punjabi Chole, Stuffed vegetable paratha, Butter chicken, Laccha paratha.

Famous Restaurants: Chop Sticks, Hot Millions, Khyber, Mehfil, Yangste, Sundarrams.


Places you must visit:

Rock Garden is an epitome of creativity and imagination. It is a unique garden that consists of various art objects made by using industrial and urban waste. It was designed by Nek chand, a humble transport official. It displays various sculptures made from broken glass bangles, china ware, discarded fluorescent tubes, clay and coal. A must see travel spot.



Sukhna Lake is a beautiful man made lake at the foothills of Shivalik ranges. It is a 3 km long lake built in 1958. It was done by damming the Sukhana Choe , a seasonal stream flowing down the Shivalik hills. This lake has Asia's longest water channel for rowing and yachting
.
Rose Garden is known to be the largest rose garden in Asia and is spread across a vast area of 30 acres and has about 1600 species of roses.They have been planted in a beautifully carved out lawns
and flower beds.This garden is also a hub of rare plant species, which has got enormous medicinal values.A perfect symphony of colors and the rich fragrance of the lovely flowers is the eye catching spectacle. Every year a big rose festival is celebrated at this garden.

The Capitol complex houses the three main organs of administration, namely the Legislative Assembly, the Secretariat and the High court. It is the headquarters of both Punjab and Haryana government. The architectural grandeur of the planned city of Chandigarh reflects in the Capitol complex in its zenith.The acclaim for this breathtaking structure of the Capitol Complex is accredited to Le Corbusier.

The Legislative Assembly
The Secretariat
The High Court

The Open Hand Monument is the most significant monument planned by the Le Corbusier. Rising 85 feet high from the sunken trench, a giant hand in metal sheets is designed to rotate 'like a weather cock, not to show the incertitude ideas, but to indicate symbolically the direction of the wind'. it is also meant to convey a message of peace 'open to receive'.


Pinjore Gardens also called as Yadavindra gardens is a spectacular garden spread over 100 acres of vast land. it has got a great mythological value also. it is said that Pandavas had come here during their period of exile. This garden offers a delightful time with its mini zoo, Japanese garden, nursery and many gorgeous lawns. this garden appears more imposing during night times when colorful lights and fountains get illuminated. Another impressive feature of this lovely location is its descending terrace that provides a miraculous effect.


Terraced Garden is a well planned orchard of blossoming plants houses the annual Chrysanthemums show which is a significant for the public and nature lovers. A myriad of flowering plants makes a colorful vista in the garden. the serene and soothing environment of this garden offers a relaxing feeling , which tempt people to spend their evenings in this pleasant ambiance.


Bougainvillea garden was established in 1976 which has 50 different varieties of Bougainvillea plants.It is shaped into different forms live arches, pavilion, cluster of bowers and arcades.A festival is conducted in this park every year. the park also has fitness track, which provides a good walk and morning exercise field midst the colorful brigade.




Museum and Art Gallery is a prominent place which has outstanding collection of miniature painting, Gandhara period stone sculptures, coins and decorative arts. These art galleries are divided into contemporary art gallery, Decorative arts and coins and Gandhara and Hindu sculptures and miniature paintings. Pre-historic fossils and other artifacts put on display are really worthy and worth visiting.




Leisure Valley is like an amalgamation of so many gardens intertwined together to form a beautiful garland. Leisure valley's magnificence is reflected in the entire city, since it is spread across the length and breath of the whole town. Chandigarh carnival is a 3 day long extravaganza scheduled in the month of February and is conducted at this Leisure valley.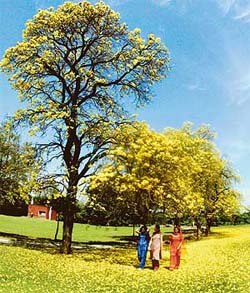 International Dolls Museum has a wide collection of fascinating dolls and marionettes . It was started in the year 1985 and its m,ain objective was to give some sort of amusements to the children. The dolls are dressed with attires worn by the people in different states.





Mohali Cricket Stadium is a lush green cricket stadium and people throng here in masses durings the cricket matches which are hosted here on a regular basis.