Dehradun

Dehradun is the Provincial capital of Uttarakhand state.Popularly known as Doon valley, it is nestled between Himalayan foothills to the North and Shivaliks to the south.It is renowned for its natural resources, publishing services and for its prestigious educational institutions such as Forest Research Institute, Indian Military Academy and several day and boarding schools which are highly reputed across the country.The district is blessed by the mightiest rivers Ganga and Yamuna .


How to reach here:

By Air: The Jolly Grant Airport (DED) is 20 kms from the town.

By Rail: Dehradun is a major station and a terminus in Uttarakhand and it is very well connected to the major cities of India.

Best time to visit: April to July

Languages spoken: Garhwali, Punjabi, Hindi and English

Must eat: Dehradun ka Singal, Gatte ki Dal, Aloo Ke Gutke, Kumaoni Raita, Jhangora ki kheer and many more.

Famous Restaurants: Moti Mahal, Vatika, Lhasa, Sardar Momos.


Places you must visit:


Tapkeshwar Mahadev Temple is an ancient cave temple dedicated to Lord Shiva. It is situated on the bank of a rivulet in the Garhi Cantt. area. It is named Tapkeshwar as water droplets, originating from the rock, fall on the Shivling placed in the shrine.The lush green surrounding with dense forest and the river flowing by makes it the best place to visit for complete peace of mind and meditation.




Sahastradhara , laterally means 'thousand fold springs' is an ideal picnic spot. The Baldi river and the caves provide a breathtaking view.There is also a sulphur spring in which the people often take bath. It's water is said to cure skin infections and possess other medicinal properties.




Lakshman Siddh Temple is located among dense green forest. It is the most visit temple in Uttarakhand.



Malsi Deer Park is an animal zoo and a great tourist spot located at the foot hills of Shivlik mountains.




Chandrabani ( Gautam Kund) is a famous temple. According to Mythology, this spot was inhibited by Maharshi Gautam, his wife and daughter Anjani who were widely worshiped by the people.It is believed that the daughter of heaven- Ganga has manifested herself on this spot which is now popularly known as Gautam Kund. Every year devotees in large number, take a dip in this holy kund.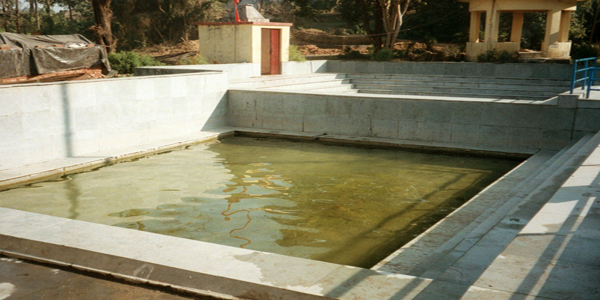 Sai Darbar holds a high cultural and spiritual value and is visited by tourists from across the country.

Robber's cave (Guchhupani) is an exotic picnic spot with a natural cave and a stream of river flowing inside it with cold water.The cave is surrounded by the hills and is a beautiful gateway for those looking for peace and quiet in the hills.




Lachhiwala is a big park where you could find numerous swings. The best is the natural Suswa river pool where one can take a dip.It is surrounded by Sal dense forest which makes the environment even more enjoyable.




Buddha Temple or Mindrolling Monastery at Clement town is a very famous place in Dehradun. It was built in 1965 and it is a replica of the Buddhist Monastery in Tibet.It was built as one of the four Tibetan religion school named as 'Nyingma'. It is believed that the temple has been designed and painted by around 50 artists who took three years to create such astonishing structure of gold paint.



Tapovan is situated on the banks of river Ganga. This is known to be the penance ground for the famous saint Dronacharya.



Forest Research Institute was founded as an Imperial Forest Research in 1906.The architecture of this building is unique as it flaunts the Greco-Roman style.This building has a status of National Heritage.This institute is now a Deemed institute catering excellent research in the field of scientific forestry.

The Central Braille Press is the biggest producer of Braille textbooks in India.




Durbar Shri Guru Ram Rai Ji Maharaj is a magnificent monument of religious and historical importance and was constructed in 1707.This Gurudwara got it's name from Shri Ram Raj Ji who was the seventh Sikh guru.